Whether you're interested in selling your home in the immediate future or if it's a far-off idea, investing money in your property is never a bad idea. Potential buyers like to see a home that's been well-cared for and up-to-date, which means maintaining both the interior and exterior make a good impression. From changes big to small, we're breaking down the top spaces on your property to increase the value of your home.


1. Bathroom
The bathroom is one of the most important selling points for potential buyers. They want to see a clean, well-maintained space that won't need a ton of remodeling. That being said, Fixing up your bathroom doesn't have to be a complete redo. For example, you don't have to replace your tub entirely if you can re-caulk or reseal it.
The same goes for your tiles and sink; however, if they are in need of a full replacement, you should expect to pay about $10k. While that may seem like a big price tag, you can also expect a
recoup rate
of about 67%, which makes the investment worthwhile.
2. Landscaping
Your home's exterior appearance is the difference between people wanting to run away and wanting to head in to explore the inside. If you've already maintained a beautiful outdoor area, you're off to a great start. If your landscaping could use some sprucing up, don't worry; there are a lot of
resources
out there to help you wow potential buyers with a pristine outdoor area.

First stop: check out your local garden center. They have experts waiting to help with your specific needs and visions. An easy first step is to trim your lawn's greenery, including hedges, vines, and grass. Next, consider planting some flowers. If you're not looking to sell right away, then perennials might be your best bet. You could also invest in some window box flowers to add pops of color to your home. The average ROI of landscaping is 100%, so it's definitely worth the work and money you'll put into the outdoor area.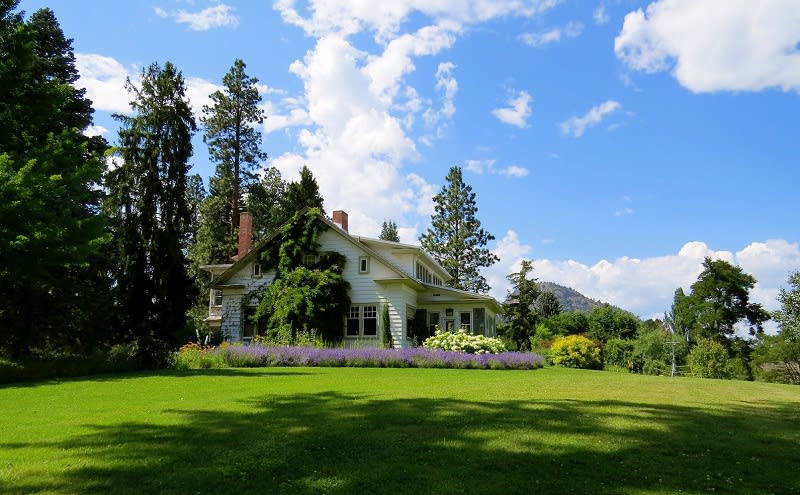 3. Kitchen
Similar to the bathroom remodel, you don't need to start fresh with your kitchen; a few simple updates might just do the trick. As with any room, a fresh coat of paint can make a big difference. You can also sand and paint your cabinets unless you're looking to renovate them fully.

There's nothing less appealing than an out-of-date kitchen, so keep this in mind when you're making updates. You want sleek, modern touches and in-demand appliances — especially if your home already has a high value. Consider an induction stovetop and some beautiful glass countertops. Depending on how much you're looking to spend, a minor kitchen remodel can yield a recoup of over 80%.
4. Exterior
Landscaping is certainly a big part of the exterior improvement process, but it's not the only part. The key to boosting curb appeal is zeroing in on the details. Brightly colored front doors are seriously in right now, so consider some fun colors like yellow, purple, blue, or anything that will make your door "pop." You may also want to re-paint your home. Focus on classic color pairings and modern styles.

Additionally, get rid of any awnings leftover from thirty years ago, power-wash your porch, and revamp it with some fun furniture, and replace any broken shutters. You should also make sure your mailbox and home numbers are bold and modern. Choosing a new mailbox or updating your numbers are two really easy DIY tasks that pack a punch when it comes to increasing the value of your home. The average ROI of these exterior improvements is about 95%.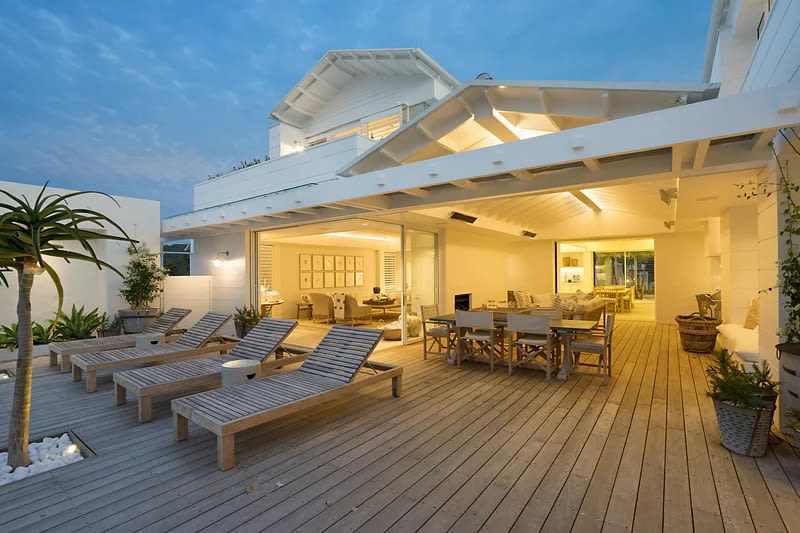 5. Windows
The windows are the eyes of the house! Replacing your windows is especially important if you live in a very cold or very warm climate. Old windows may let heat out or in, raising electricity or heating bills. Buyers like to see energy-efficient windows — some of which can save you $500/year in heating and cooling costs. There are many options on the market, so take a look and compare prices. You may also be able to receive a tax rebate for your energy-efficient windows. Window replacement has a typical recoup of 89%.
6. Living Room
While improving the bare bones of your home should certainly be a priority, decor can also make a huge difference. You want potential buyers to be able to see themselves in your home without being distracted by your existing decorations. This is especially important for the living room, where families tend to spend a lot of time.

Start by getting rid of any clutter or overly personal belongings. A buyer doesn't want to see dozens of family photos or your dog's bed. Throw or give things away, or rent a storage unit for things you want to keep. Consider updating your crown molding, so it looks bright and clean and compliments your walls and flooring.

You'll want to clean the room top to bottom, making sure to include the drapes or other window treatments, which is a sneaky place where dust hides. You want the space to feel as large and bright as possible, so arrange the furniture in a comfortable way, put some flowers on the coffee table, and let in as much light as you can. These small updates can yield a 66% recoup.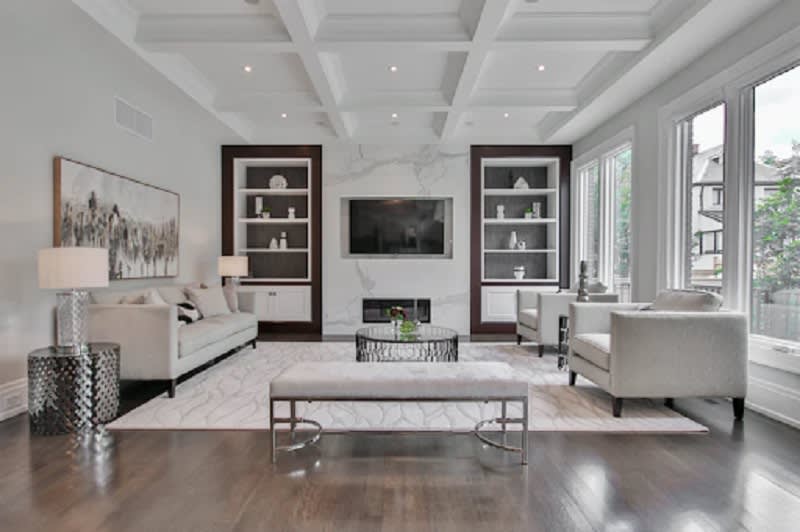 7. Bedroom
The bedroom is another room where buyers want to envision themselves feeling at home and comfortable. Pay attention to what might be outdated. Hardwood floor has been in style for a while now, but neutral colors are more popular than ever these days. Rip up any old carpet, and replace it with hardwood and tastefully placed area rugs.

If your wallpaper is outdated or too specific to your tastes, consider taking it off and painting the room a more neutral color. A well-lit bedroom is also important, so update the light fixtures with something chic and modern. As with the living room, you want to rid your bedroom of overly personal touches, so get rid of any books or clutter on your bedside tables. A clean, neutral bedspread and some crisp throw pillows will make the room look coordinated and neat.

Looking to buy or put your home on the market? Contact Sarina Dhanoa & Associates for the best listings. Her team can help you make the most of your East Bay Area home for sale.