If you want to freshen up your home, you are probably wondering which remodeling projects provide the best return on your investment. You might be surprised to learn that some of the smaller remodeling projects make a big difference in your home's resale value. Fresh paint, for example, has an average investment of $967 to paint the interior of your home and increases your home value by $2,001 by national standards, and much more here in California.

If you are looking to list your property, fresh paint will help your home sell faster. Homebuyers are shopping for homes for sale in Danville that are move-in ready, not ones needing to be repainted before they move in. Bathroom and kitchen remodels are the two remodeling projects most likely to turn into bigger projects than you initially planned. Read on to find out how to keep your projects on track to earning a good return on your investment.

Landscaping
The outside of your home is the preview to the inside. If the outside of your home has minimal to no landscaping, it makes the property feel empty, whereas well-landscaped lawns make the property feel comfortable and complete. Unlike other home remodeling projects, landscaping needs to be planned early and given time to produce and grow. Most trees, bushes, and even some plants take a couple of years before they show their beauty, so start planting early for the best results. Low maintenance plants are the best option for homes for sale in Livermore because it is easier on you, and they increase your resale value more. Plants that are difficult to care for may turn some homebuyers away. Lawn fountains also turn some homebuyers away, so think twice before installing them. Landscaping also provides an opportunity to add some color and excitement to your property without requiring a large investment.
Outdoor Kitchen
Outdoor kitchens are all the rage right now for homes for sale in Danville. The best news? They provide a return on your investment of 100%-200%. The primary features to have in your outdoor kitchen are a built-in grill, countertop space, comfortable dining area, lights, a fan, and a little privacy. You can create privacy with the surrounding landscaping or even with large potted plants. Other features that are popular are pizza ovens and a bar area. With many people dining at home more often, a nice outdoor kitchen turns a regular meal into a retreat. Adding other outdoor spaces, such as a nice deck area or an additional sitting area with some shade, can give your home another bump in value.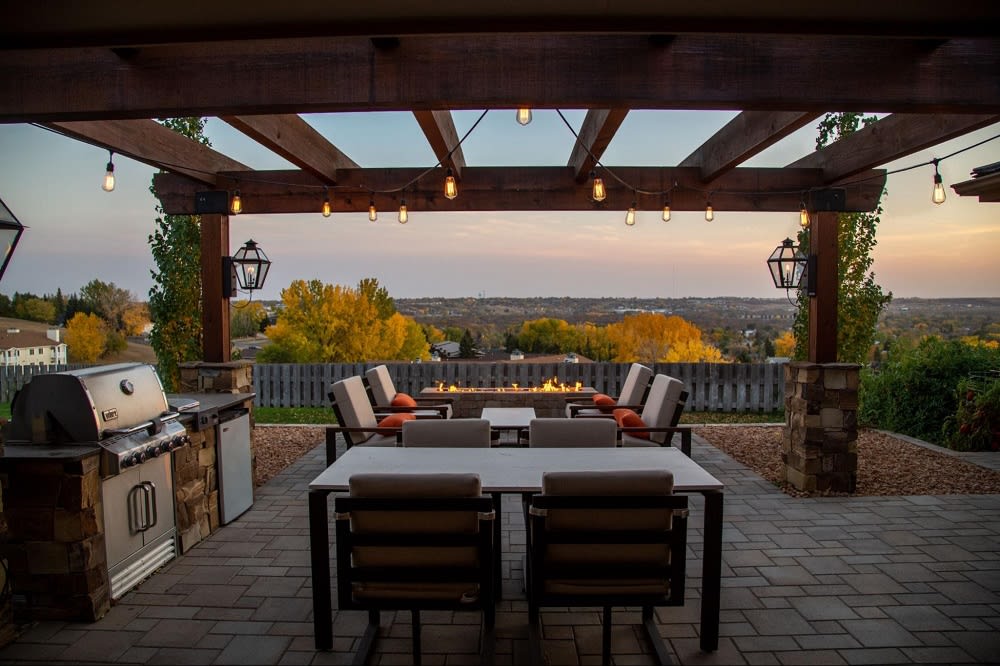 Fresh Paint
A fresh coat of paint provides an opportunity to make the entire space feel brand new. Nothing revitalizes a room more than fresh paint. If you are looking to list your home among homes for sale in Livermore, stick with neutral colors. You can add a splash of color to the outside of your front door or your walk-in pantry, but resist the urge for an accent wall in a bright color. Even if the color is currently trending, a potential homebuyer that doesn't like the color will only see the wall as work that needs to be re-done before they can move in. However, the front door is easy to repaint, and the pantry is typically only seen by the homeowners.
New Flooring
Especially if you have pets, new flooring makes the whole room look and smell brand new. Wood, or laminate resembling wood, continue to be the most popular choices for homes for sale in Danville. One option worth exploring is bamboo flooring. It is an eco-friendly option, and eco-friendly features add value to your home. Bamboo is harder than many types of wood and stands up to water and high traffic. Because of their increasing popularity, the colors and textures available are also increasing. If your home has a lot of hard flooring, be sure to add some soft rugs in sitting areas. This will provide warmth and make the space feel cozy.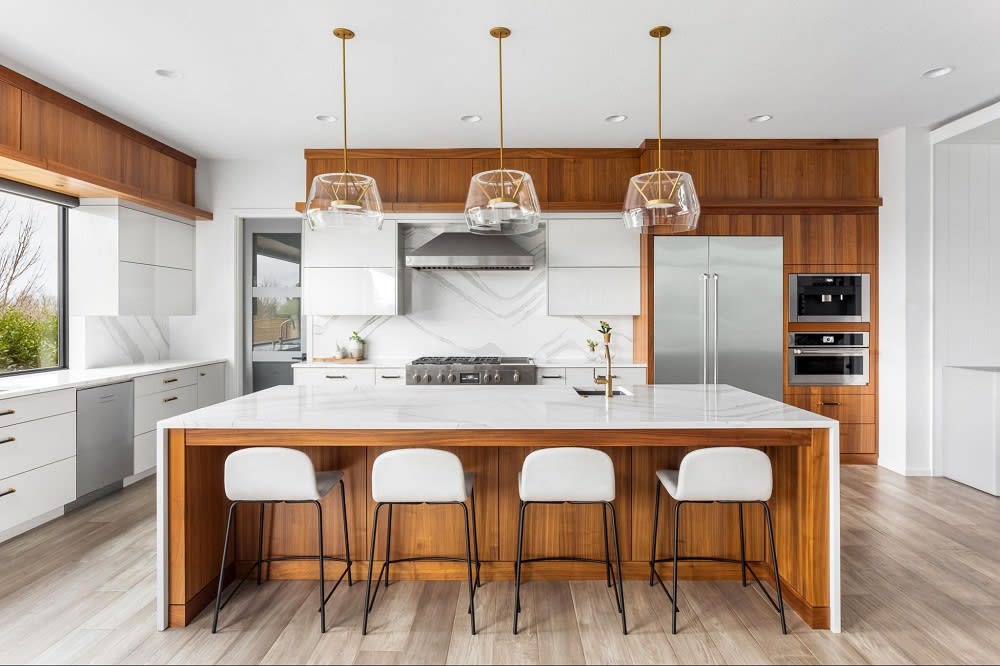 Kitchen Remodel
Even a minor kitchen remodel can make a big difference in homes for sale in Livermore. Today's kitchens are used for more than cooking. They serve as the hub for meals, entertaining, doing homework, working from home, and more. So, a well-designed kitchen with storage and counter space is important. Organization is key. Designer pantries are quickly increasing in popularity. They not only serve as a place to have canned and dry goods properly stored and organized, they also open up counter space by providing a place to store toasters, mixers, and other items. Fresh paint, modern hardware, and light fixtures add the finishing touch to a remodeled kitchen.
Bathroom Remodel
Like the kitchen remodel, you can increase your home value with even a minor bathroom remodel. Adding storage and updating the vanity are the key features to a modern bathroom in homes for sale in Danville. Other important features are fresh paint and modern flooring. While heated floors are a nice luxury, they don't add as much to your home value as a good vanity with storage and updated flooring. If you are already replacing the flooring, it won't add much to your investment to include the heated floors. If your floors are in good shape, take note of your shower doors and light fixtures. Shower doors take up a large visual space in the bathroom, so swapping them out for contemporary versions will make a big difference in your bathroom.

Ready to choose some projects to improve your home so you can list it for sale? Sarina Dhanoa and Associates have experience helping homeowners and investors choose the best remodeling projects to increase the value of their homes and are always happy to help.