Located in California's East Bay area, Dublin is a vibrant suburban city with a perfect climate. Residents of Dublin real estate enjoy year-round access to some great outdoor activities, in addition to a few seasonal favorites like the Wave Water Park and the annual St. Patrick's Day celebration. Dublin is replete with a variety of outdoor fun for any lifestyle or budget. Here are five of the best ways to enjoy Dublin outdoors.
1. Public parks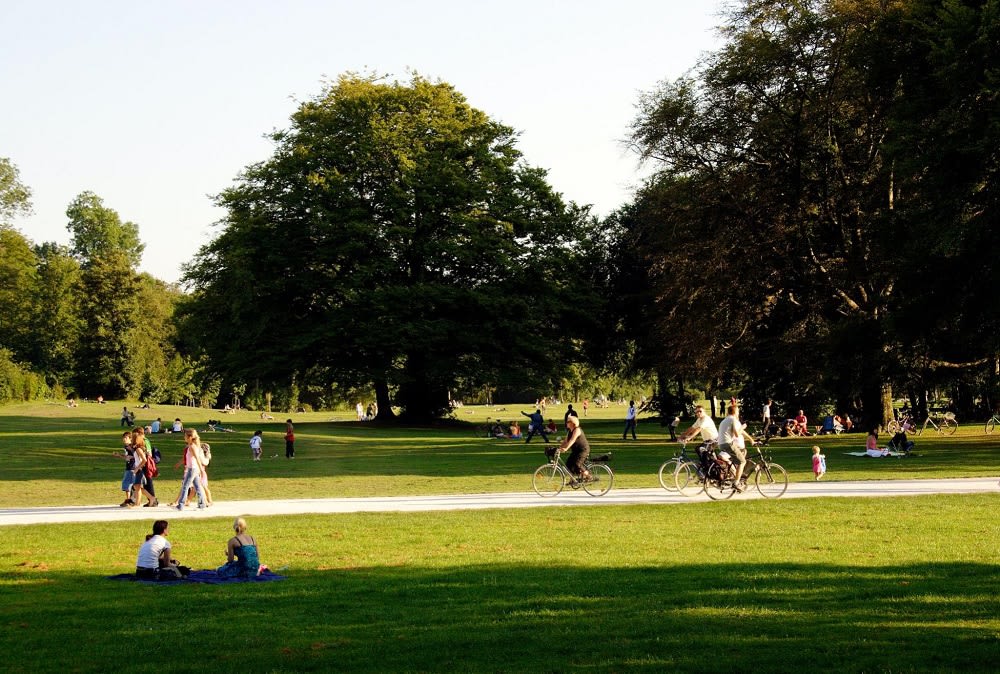 Those who are fortunate enough to live in Dublin real estate have access to the gold standard of public parks. Dublin is home to several lovely public parks, some of which go far beyond the average park in terms of the great amenities that they offer. Kids love to play at the playgrounds of Jordan Ranch Park and Butterfly Knoll Park. Pet lovers can check out Dublin's two major dog parks, Dougherty Hills Dog Park and Bray Commons. There is also
Emerald Glen Park
, which is the largest one in Dublin. Emerald Glen Park is a wonderful place for families to enjoy a nice outing with grills, picnic tables, walking trails, and fields for rent. Guests can reserve a group picnic area that accommodates up to 200. Emerald Glen also has a great water play with splash pools and sprinklers where kids can cool off during the hot Bay Area summers. There are also baseball diamonds, batting cages, bocce ball courts, a cricket pitch, a skate park, soccer fields, and lighted basketball and tennis courts.
Sports lovers will also love
Fallon Sports Park
, which, like Emerald Glen, has a unique profile of great amenities. Fallon Sports Park offers just about everything anyone could want for a day at the park. Amenities include a picnic area with picnic tables, grills, walking trails, a playground, and a copious amount of space for sporting. The park has facilities for baseball, basketball, soccer, softball, and tennis, not to mention bocce ball and BMX biking. Fallon Sports Park is perfect for athletic families with active kids as well as community sports teams. Visitors to Fallon Sports Park or Dougherty Hills Dog Park will also enjoy the unique public art on display at both of these parks. Overall, Dublin parks accommodate a wide range of hobbies for visitors of any age.
2. The Wave Water Park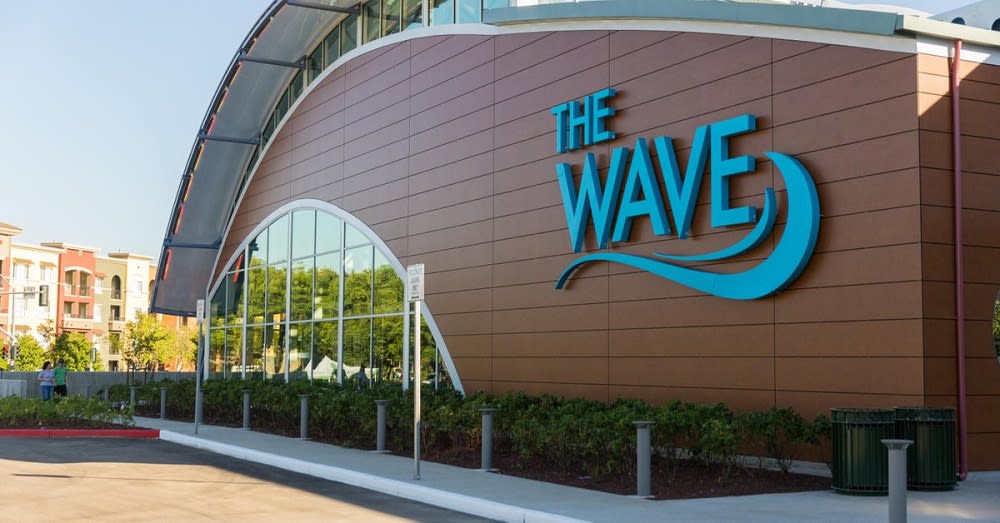 Photo courtesy of The Dublin Wave
As if Dublin's public parks weren't already packed with great features, the
Wave Water Park
is a spacious outdoor addition to Emerald Glen Park. It features a tall water slide tower with multiple large, winding slides that cater to different levels of thrill-seeking. There is also a "splash zone" with smaller slides for kids, a sports pool, and a concession stand with outdoor seating. There is an indoor swimming pool too. Guests can rent a cabana, and kids can enroll in swimming lessons, participate in the local swim team, or attend summer "splash camps." The Wave also hosts aquatic fitness classes and swim clinics. The Wave is a great place for entire families to slide, swim, splash, or just float down the lazy river in a comfy inflatable raft. Children 2 and under get in free. Locals can take frequent advantage of this great attraction with a seasonal pass that is offered exclusively to Dublin residents.
3. Hiking, riding, and walking on the Iron Horse Trail
Northern California is one of the most beautiful places in the country to be outdoors, so naturally, it is always best to live near a good trail. The Iron Horse Regional Trail is an over 20-mile long trail that is excellent for walking, jogging, biking, skating, and even horseback riding. The trail, which originally belonged to a railroad company, as the name implies, spans multiple cities, including Dublin, and traverses two counties. It connects to both the Dublin/Pleasanton and Pleasant Hill BART stations, making it a great way to tour the surrounding area for those who live in Dublin houses. The Iron Horse Trail is perfect for relaxed enjoyment or for a vigorous day trip around the East Bay area. This trail is another distinct feature that makes Dublin stand out as a great place to live.
4. Golfing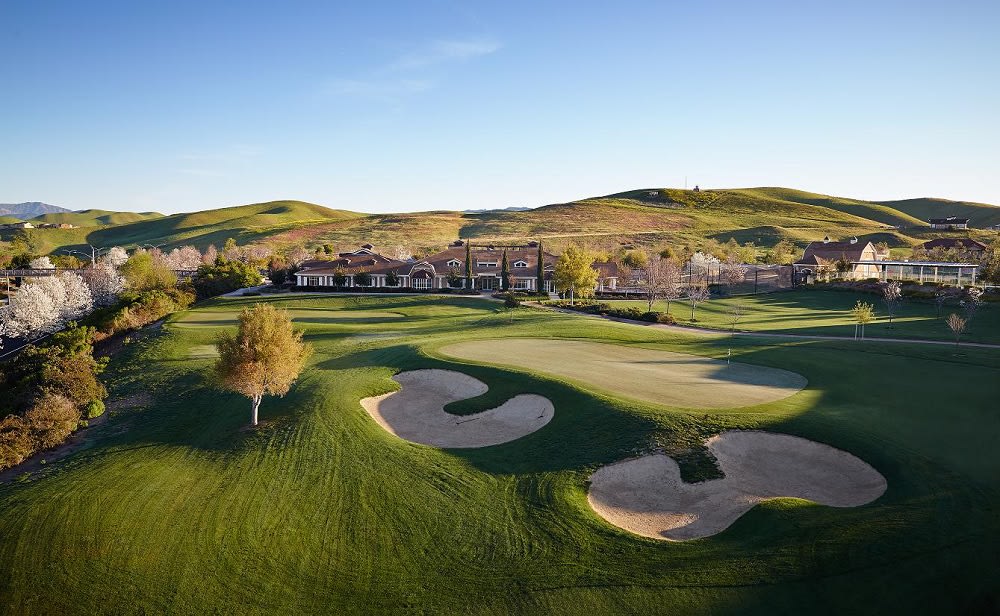 Photo courtesy of Dublin Ranch Golf Course
No suburb would be complete without access to a good golf course.
Dublin Ranch Golf Course
features sprawling green slopes with stunning views of the surrounding Livermore Valley and Mt. Diablo. There is also a snack bar and an event center with a large ballroom. Guests can book Dublin Ranch for weddings and other special events. This is a great location for business and corporate events, as well as private parties. For advanced golfers, Dublin Ranch offers the option to host or participate in golf tournaments. While owners of Dublin real estate have access to so many kid-friendly outdoor activities, Dublin Ranch Golf Course provides a nice opportunity for adults to enjoy a day out on the greens.
5. St. Patrick's Day in Dublin
The city is called "Dublin" for a reason. Part of the diverse history of the city includes its Irish heritage, in honor of which the city of Dublin hosts a large and festive
St. Patrick's Day Celebration
spanning two days every year. The celebration features a parade, a pancake breakfast, cornhole, and a 5K walk and run event. There is, of course, plenty of Guinness and Irish food (some of which is made with Guinness), as well as traditional Celtic music and dance. There are also well over 200 unique retail booths where guests can browse and shop for souvenirs. This one only comes once a year, but it's still worth mentioning as a family-friendly outdoor activity.
Find Dublin real estate
Dublin, California offers opportunities to participate in almost any form of outdoor recreation imaginable, from horseback riding to water park adventures. The best way to enjoy the great outdoors in Dublin is to check out what Dublin real estate has to offer. This affluent but affordable area includes some great Dublin houses for sale that place residents within miles of these and other fun outdoor activities. Dublin houses are also a great investment, thanks to the rapid growth of this highly desirable area. Contact
Sarina Dhanoa
to learn more about Dublin houses.