Pleasanton is about 40 miles east of San Francisco, California, and boasts a population of about 80,000 residents within a 24-square-mile footprint. The United States Census Bureau ranked it as the wealthiest mid-size city in the country. Residents of Pleasanton luxury homes bask in the temperate climate, which ranges from average winter lows of 37 degrees to average summer highs of 89 degrees. They don't experience the bone-chilling cold and fog of San Francisco or Oakland, nor are they bothered by the typical 100-plus summer temperature of Los Angeles.
The city is winning with its real estate market and industry, as many companies have their headquarters here. Safeway, Roche Molecular Diagnostics, and Workday are just a few. Kaiser Permanente and Oracle are among the area's major employers.
The
median list price
of homes in the Pleasanton real estate market is $485,000, down from $1,200,000 just one year earlier. Despite the assumption that this is a buyer's market based on the price drop alone, California has experienced a considerable surge in median home prices during the COVID-19 pandemic, with no end in sight. Take advantage of this wave by staging your home so that buyers can see themselves as its new owners. Here are a few tips and tricks to enhance your space and get your home ready for listing!
Curb appeal
There's an old saying to "never judge a book by its cover." But people are people, and it's difficult to hold off judgment when you go on a blind date, show up for a job interview, present your master's thesis, or drive up to what could be your new home. Maximizing
curb appeal
doesn't have to be a significant project. It can be as simple as cleaning the grime from the exterior of your home, patching cracked driveways and curbs, securing a crooked mailbox, or replacing your rusted house numbers. If your lawn is patchy, consider replacing some of it with desert landscaping that conserves water but makes a striking statement. Overall, tidying the outside of your Pleasanton real estate will match the care you've taken to optimize the inside, too.
Get rid of clutter
Let's face it: very few homes look like those you see in the pages of
Architectural Digest
. Houses are meant to be lived in, and most people take pride in keeping their homes as tidy as time and energy allow. However, tidiness doesn't always translate to presentability. If you think that means leaving three coffee table books in a living space surrounded by unnecessary furniture and clutter, think again. Buyers need to see as much of each room as possible, which means getting rid of the clutter, whether from knick-knacks and family photos or piles of magazines and extra furniture.
Make the house a neutral space
We don't mean that you need to take all of the warmth out of your home. Residents of Pleasanton luxury homes can scale down the number of personal effects so potential buyers can better picture themselves in the space instead of having their imaginations clouded by kids' athletic awards or the wall of photos from dad's triathlon victories. You can easily replace personal items with neutral paintings, wall hangings, plants, and other décor that doesn't identify friends and family but allows the space to be warm and inviting.
Highlight your home office space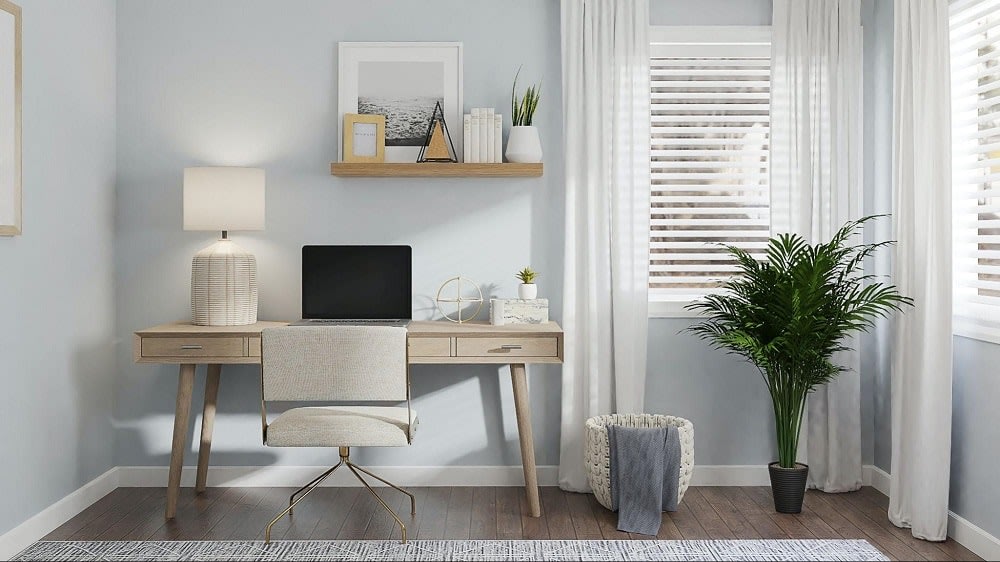 There's been a considerable shift in the workplace and classroom in the last two years, where employees and students do their work remotely. While not every home has a dedicated room to act as a
home office
for each family member, setting aside any available space is a definite must-do in today's market. You can even install a tiny home on your property as the family home office and studio space — doing so would entice buyers because of the extraordinary effort and the relative privacy it affords. If you're short on space, displaying a small desk area in the family room, living room, or even at a farmer's table in the dining room will convey that home office space is feasible.
Add unique storage options
With few exceptions, homes are generally short on storage space, but that doesn't mean you have to employ cabinet specialists to craft custom built-ins. You can easily purchase ready-made adjustable shelving units and line the shelves with straw baskets or vibrant cloth containers to hide additional clutter.


If there's dead space under your staircase, hollow out the area beneath those steps (but make sure it's not load-bearing first!) and put an antique dresser or modern cabinet there for storage. Add pull-out shelving to your kitchen pantry or linen closet to maximize capacity. Alternatively, install
modular shelves
in your bathrooms to hold towels and other essentials.
Skip to the 'loo
Speaking of bathrooms, the kitchen can turn a potential buyer off more quickly if it isn't pristine, even in Pleasanton luxury homes. No matter how meticulous you may be at cleaning, invest in a cleaning service to give the bathrooms—and the kitchen—a deep-clean and thorough once-over. Replace rusty hardware and chipped sinks. Remove carpets; the only floor covering in a bathroom should be a bathmat. Anything else screams 1970s. The space doesn't have to be fancy; it just has to be as spotless as a scientist's lab.
Sarina Dhanoa
has 15 years of experience buying and selling Pleasanton real estate. As a top-producing agent in the East Bay Area, Sarina offers unparalleled service when helping you find your dream home in California! Contact her today to get started!